Pros Advice
Golf is hard…we're here to help!
---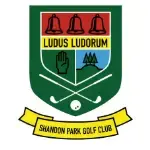 Let's face it, it can be easy to fall into bad golfing habits and feel like you're hitting more bad shots than good ones. Golf can be a challenging game where rounds can end in frustration, but this doesn't have to be the case. We want you to experience that feeling of sinking a glorious putt more often or striping one down the middle of the fairway off the tee; here's four ways we can help you play better golf ahead of the season.

Judgement-free lessons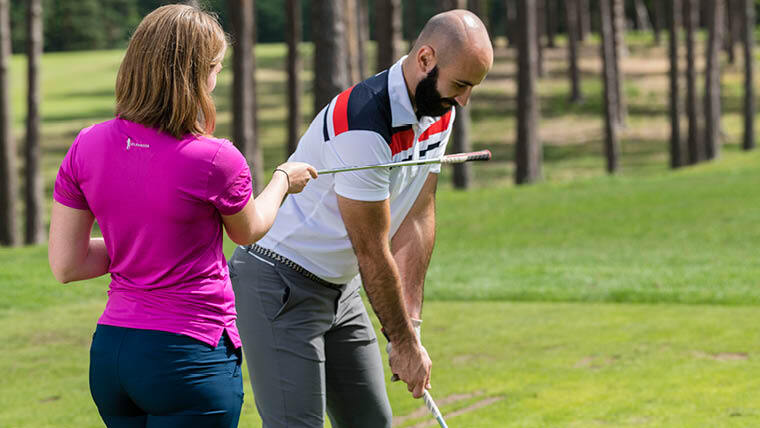 From the brand-new beginners right up to the top tour professionals, every golfer will improve their game if they get some structured lessons. We all have bad habits that we might not even be aware of; perhaps you've gotten used to playing with a poor stance, posture, or grip, and you're unknowingly having to overcompensate, resulting in bad shots.
Taking golf lessons not only helps you play better, but you get an amazing feeling of triumph in seeing yourself improve over time. You're not just paying for a quick fix to your game but a whole positive lifestyle transformation. Think how good it will feel to have your name on a trophy!

Informative gapping sessions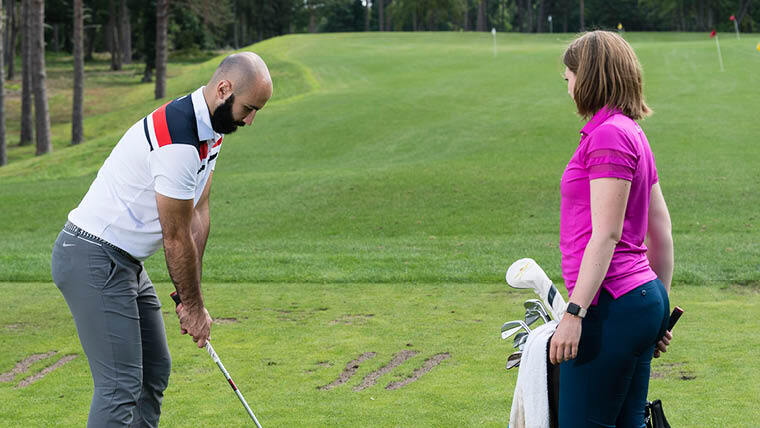 While coaching helps you play better, gapping helps you know your game better. If you're unfamiliar with the process, a gapping session is where we measure you taking shots on the range with your entire set of clubs so that we know the exact yardages of each club you hit.
How many times do you have a good shot lined up by the 150-yard marker and instinctively go for your 7-iron? But do you know exactly how far you hit your 7-iron? When you undergo a gapping session you'll have total knowledge of how far you hit each club, removing any confusion when you're out on the course in future. These sessions are particularly useful to better know how far you hit your more lofted clubs like your wedges - ensuring you don't have any big gaps between clubs where your scores are made or lost.

Expert custom fitting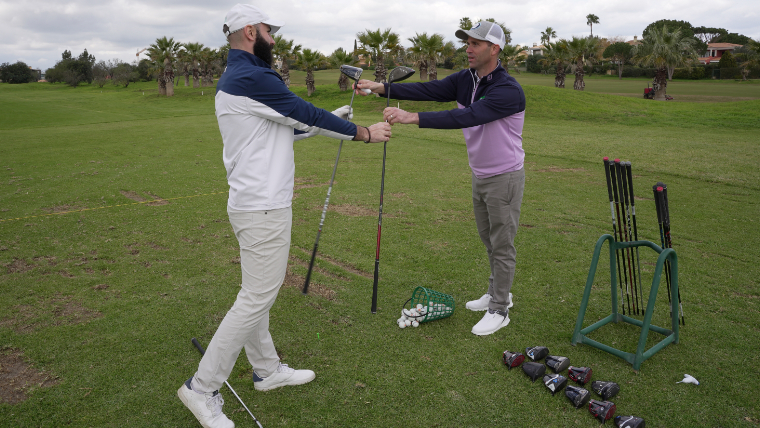 Custom fitting is a process of getting you set up with clubs that will compliment your specific swing style. In the same way you'd shop to find clothes that fit you best, you need to try out golf equipment to know which is right for you.
If you have three different model drivers from the same range lined up together, you may not know which is which. But with our expert knowledge, we'll be able to point out the functions of each and work out what gear will fit you the best. Getting the best clubs possible for you will improve your game and be a great value to you in terms of investment. Speak to us in the pro shop to learn more about our custom fitting services.

Seek our friendly advice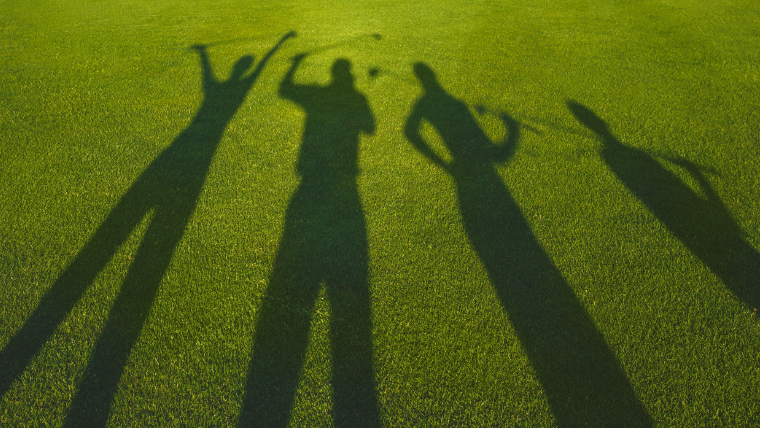 There's a lot to know about golf, from the rules of the game to what equipment is best used in any given situation. Also, as the seasons are always changing, there's a lot to be prepared for at any given time of the year. We're always on-hand to offer you practical advice about the game or to reassure you with any questions you may have. Our pro shop is always stocked with the most appropriate gear to help your game, just pop in and see us.
So how do you plan to play better golf in the season ahead? Do you have a specific competition in mind you're training for, or do you have a better handicap target you want to reach? Whatever you're focused on, we can help you.